Cecconi's Pizza Bar
Cecconi's Pizza Bar is the newest addition to our collection of Cecconi's Italian restaurants and the first pared-back version with a pizza focus. Located in London's Soho and open until late, Cecconi's Pizza Bar serves drinks, including Aperol spritz and negroni on tap, alongside classic cicchetti, wood-fired oven pizzas and spaghetti.
In addition to the original London restaurant in Mayfair, Cecconi's has locations in West Hollywood, Miami Beach, Brooklyn, Berlin, Barcelona, Istanbul and The Ned in the City of London.
Cecconi's Pizza Bar is open for lunch, dinner and takeaway pizza, seven days a week.
Address
19-21 Old Compton Street
London
W1D 5JJ
United Kingdom
Phone
Opening Hours
Monday to Wednesday: 11.30am–1am
Thursday to Saturday: 11.30am–3am
Sunday: 11.30am–11.30pm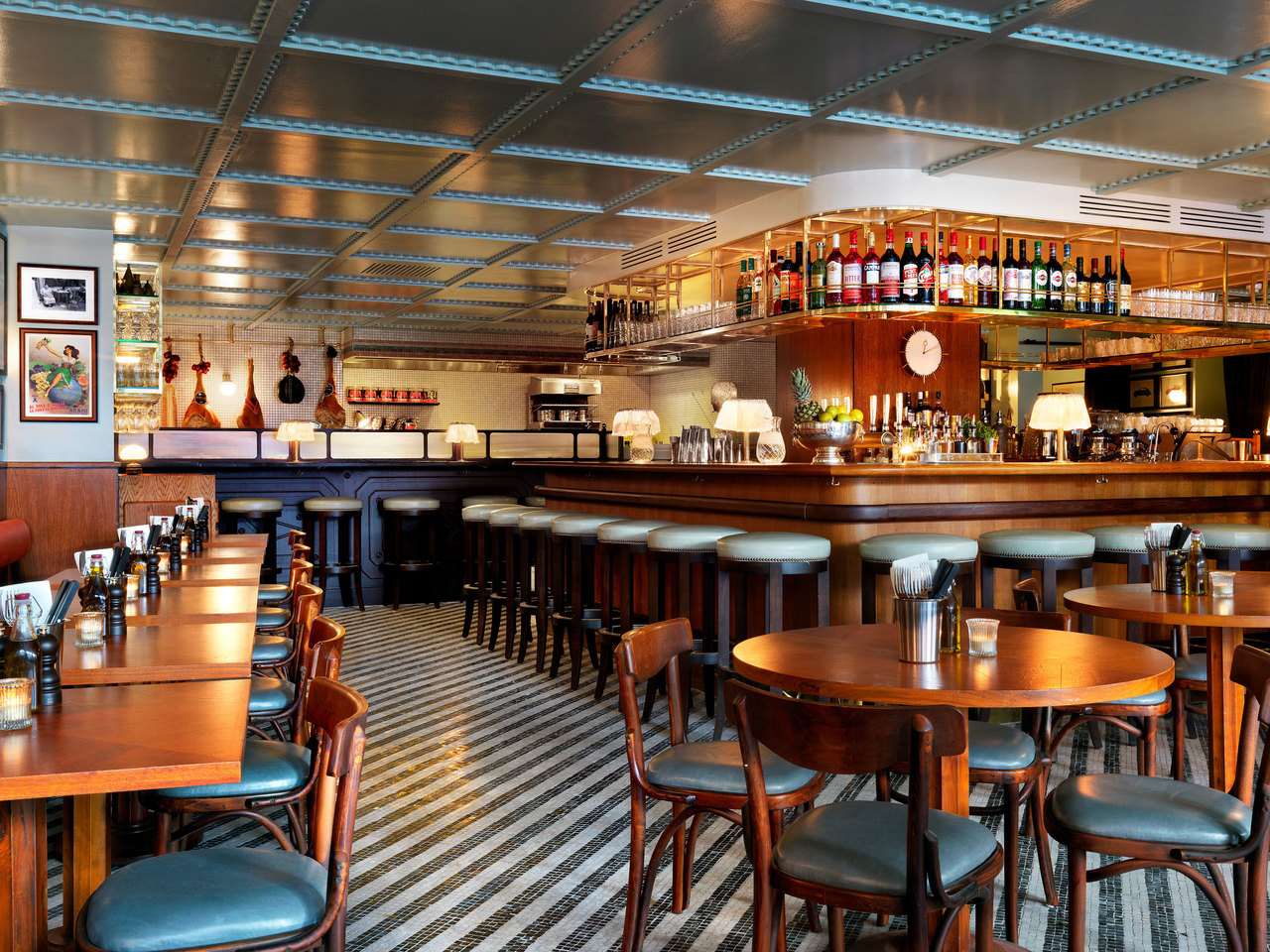 Contact
+44(0) 207 734 5656
Location
19-21 Old Compton Street
London
W1D 5JJ
United Kingdom
Hours
Monday to Wednesday: 11.30am - 1am
Thursday to Saturday: 11.30am - 3am
Sunday: 11.30am - 11:30pm